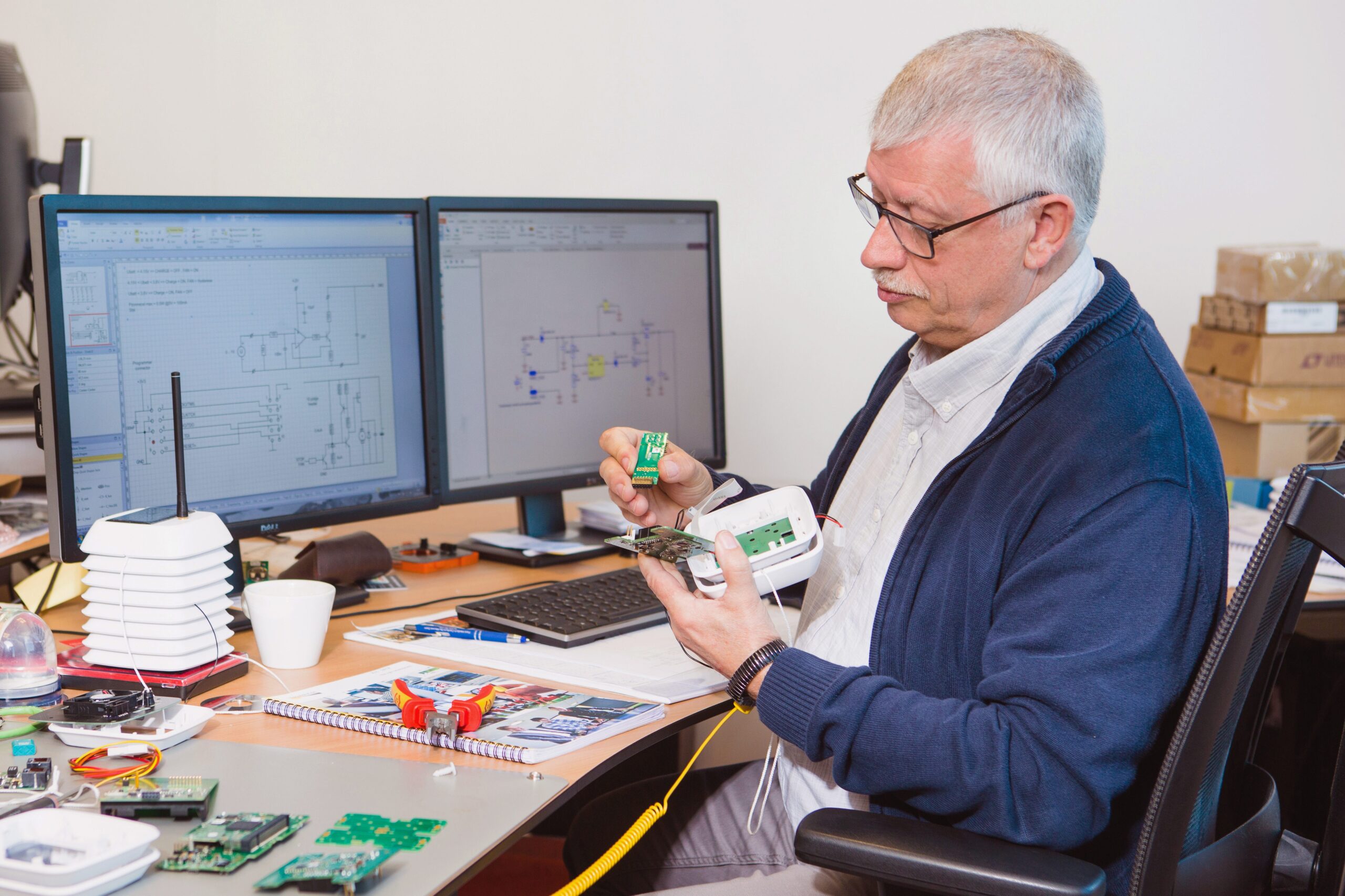 For us, the development of new electronics does not end with the beginning of production and market launch. We begin to prepare for the life cycle management and supply chain management of your product right at the start of the development process. Advanced structuring of our tools and operating processes enables us to guarantee a long life cycle – up to dozens of years.
Repeatable design and test stages
By using the right tools and development platforms, we can repeatably record every stage and all design data in the development process. This means, for example, that we can generate each phase of a FGPA design again at a later stage. But repeatability involves more than just that. All test procedures for each stage of the design can also be repeated. This way of working allows you not only to backtrack at any point in time to an earlier stage of your product; it is also possible to go back to any stage in the development process to make necessary improvements. Any bugs that are found can thus be resolved easily and quickly, and even a complete redesign remains possible at any time.
Obsolescence scans
Electronic solutions often contain many components from other suppliers. To continuously safeguard the producibility of your product, we regularly perform obsolescence scans for you. During these scans, we check whether there are any changes in the functionality and system requirements of the components. We also verify that the components are currently available and will continue to be so in the future. As soon as the situation changes, we will notify you of the change and suggest alternatives.
Let's talk about Life cycle management
And find out how we can help you