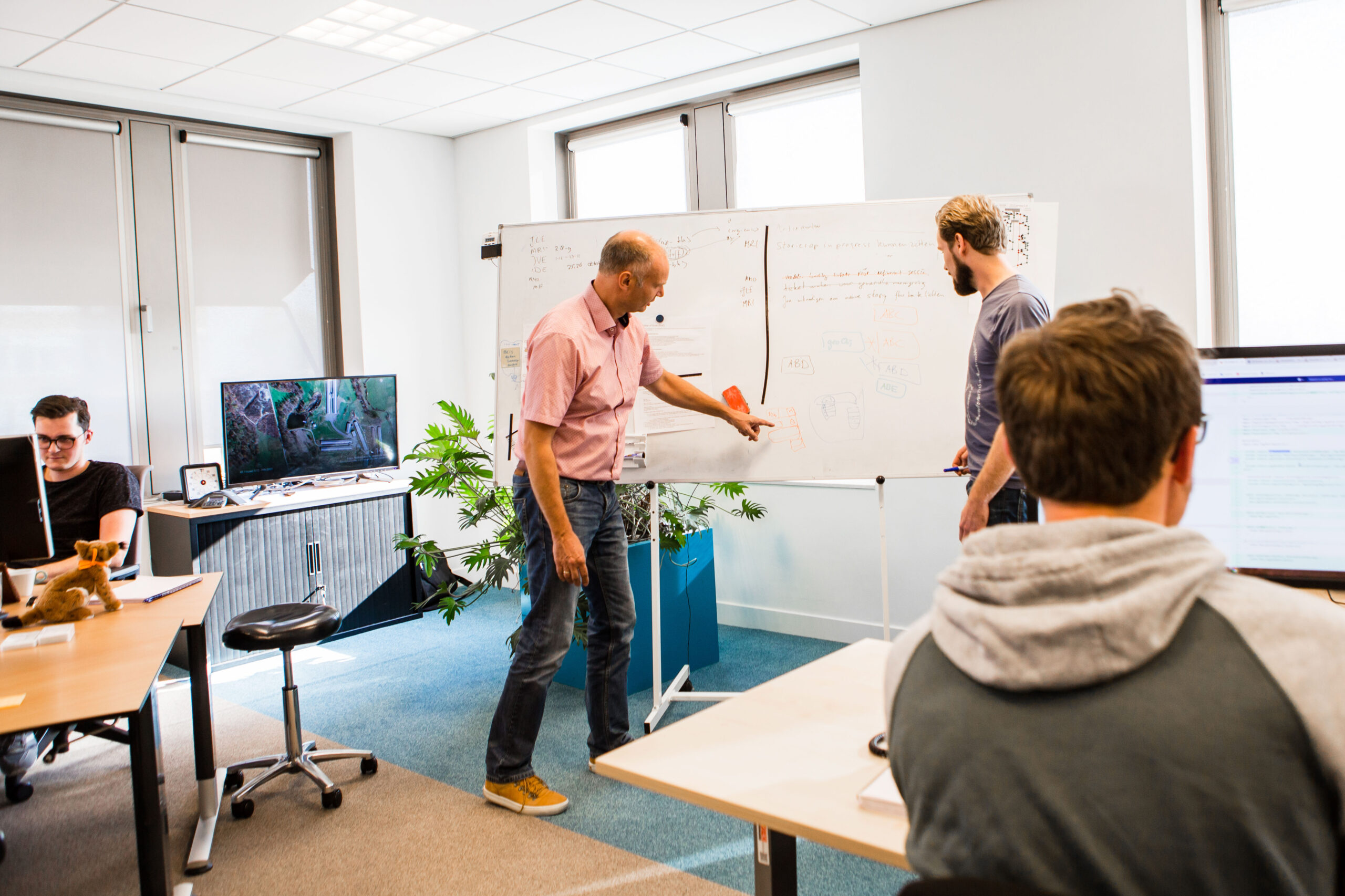 TNL develops effective embedded systems and electronics for highly challenging applications in the high-tech industry, science and other sectors. Each embedded solution is unique. Your needs and challenges determine what the best approach is. That is why a thorough understanding of your request is the first and most important step we take.
Embedded systems that work
The best solution is often a multidisciplinary combination of hardware, programmable logic and software. The ultimate goal is always to create an effective system that works and fully meets your requirements and wishes. To achieve this, we ensure that the electronics operates in seamless harmony with the in-built software of your embedded system.
The embedded software is the connecting factor that drives all elements and ensures that they work together effectively. We can develop all required software for you, including the application software that gives the system its intended functionality. If necessary, we can also develop a dedicated operating system which takes account of any restrictions, such as limited calculating power, minimal response time or low energy consumption.
Freedom of choice for the best solution
TNL Advance is a real specialist in multidisciplinary embedded systems. Our engineers have a wide range of instruments, methods and skills at their disposal to develop software, programmable logic and electronics. We can work with all desired programming languages, types and brands of processor and electronics, and are able to design interfaces for all current protocols. This gives you ultimate freedom of choice.
Reliable and safe solutions
Before we deliver the completed solution to you, we test it thoroughly. This guarantees that the solution is highly reliable and functional. Naturally, we also test rigorously for security. Thanks to our extensive expertise in this domain, our solutions are suitable for applications that have to be mission-critical, safety-critical, security-critical and fail safe.
You will receive a complete embedded solution that covers all required aspects, including:
Space for future upgrades
Diagnostics and logging
Remote control and configuration
Security and access management
Experts in embedded technology
Technology is never static. New technologies are constantly being developed that may also be useful for embedded systems. That is why our engineers never stop learning. They investigate all promising new developments, make sure they are always up to date and know and understand all current technologies.
In fact, TNL is the leading party in the field of programmable logic and FPGAs. TNL Europe is co-founders of the RISC-V foundation. This allows us to offer you the most advanced solutions in the domain of programmable logic.
Let's talk about Embedded software
And find out how we can help you