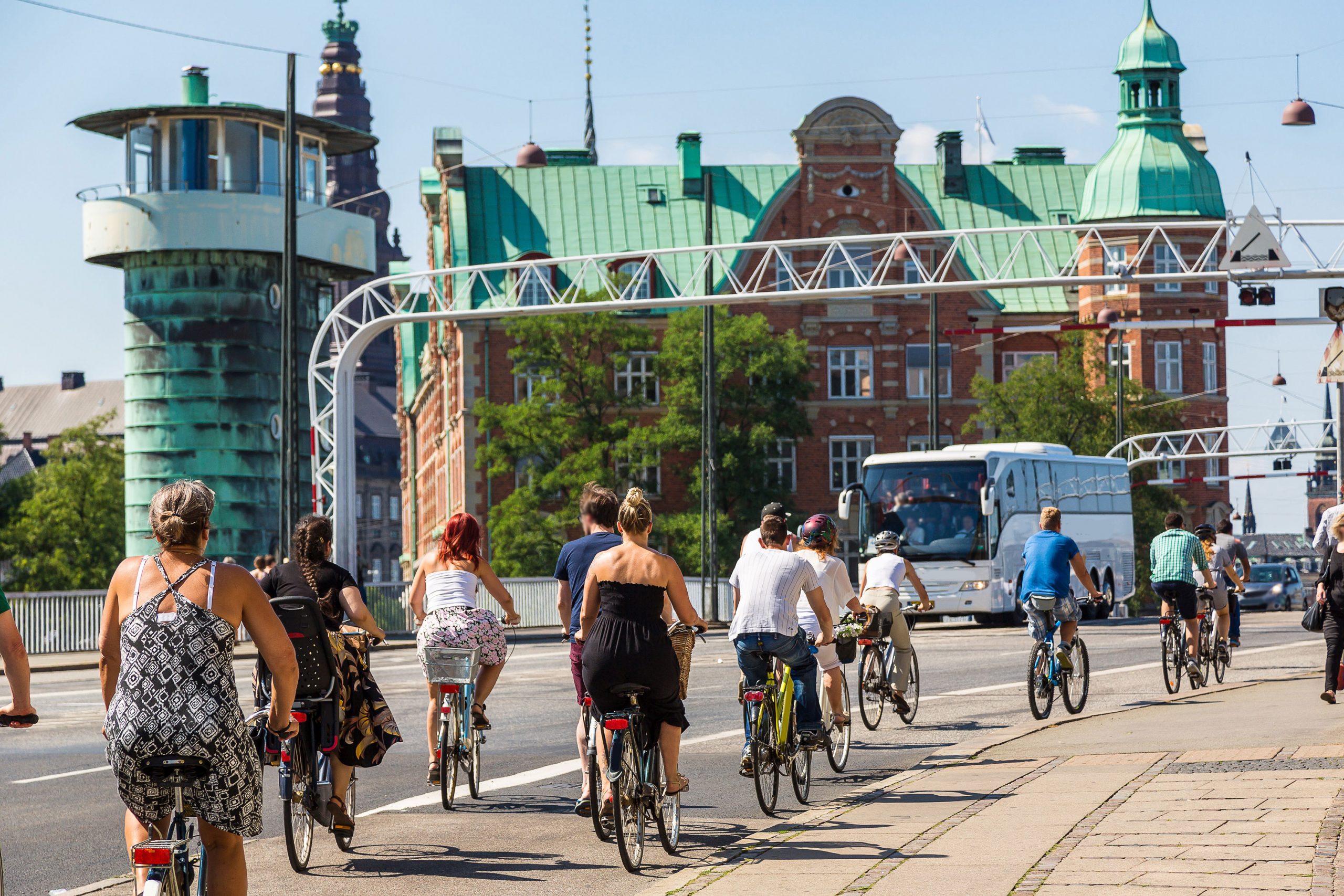 Smart traffic solutions to make Copenhagen carbon neutral
Copenhagen is implementing its ambitious CPH Climate Plan 2025 to be fully carbon neutral by 2025. Mobility is one of the domains that is making a contribution through smart traffic solutions. TNL has been working with the city since 2015. This long-term partnership shows that a lot can be achieved by using smart traffic solutions.
Data-driven traffic management
Traffic flow through the corridors in the city has improved thanks to optimization of traffic regulation. GPS-based systems in vehicles provide accurate data on the speed and position of vehicles. We use this Floating Car Data to present traffic bottlenecks in real time in MobiMaestro, the city's central traffic management platform. This allows the traffic control center to respond immediately to the evolving traffic situation by automatically or manually adapting traffic regulation. This optimization has resulted in better flow, shorter travel times and lower emissions.
Clearing the way for cyclists
Copenhagen is a bike-friendly city, and further promoting the use of bikes is one of the climate plan's main focuses. To streamline the flow of bike traffic, cyclists are offered dynamic travel advice on digital information panels or Variable Message Signs that have been placed alongside main cycle routes. These VMSs have been especially developed for cyclists and cycle lanes and have received a lot of international attention. They are controlled from MobiMaestro. To further stimulate bike traffic, the numbers of cyclists in the center and the travel time saved compared to motorized traffic are also displayed on the VMSs.
The smooth flow of bike traffic through the city prevents congestion and unsafe situations. The BikeSim simulator provides a close estimate of the current situation on cycle routes on the basis of real-time date from traffic light controllers and sensor data. Because BikeSim is integrated into MobiMaestro, traffic managers can use this data to adapt traffic lights to prioritize cyclists. This helps prevent congestion and makes it possible to update recommendations displayed on VMSs.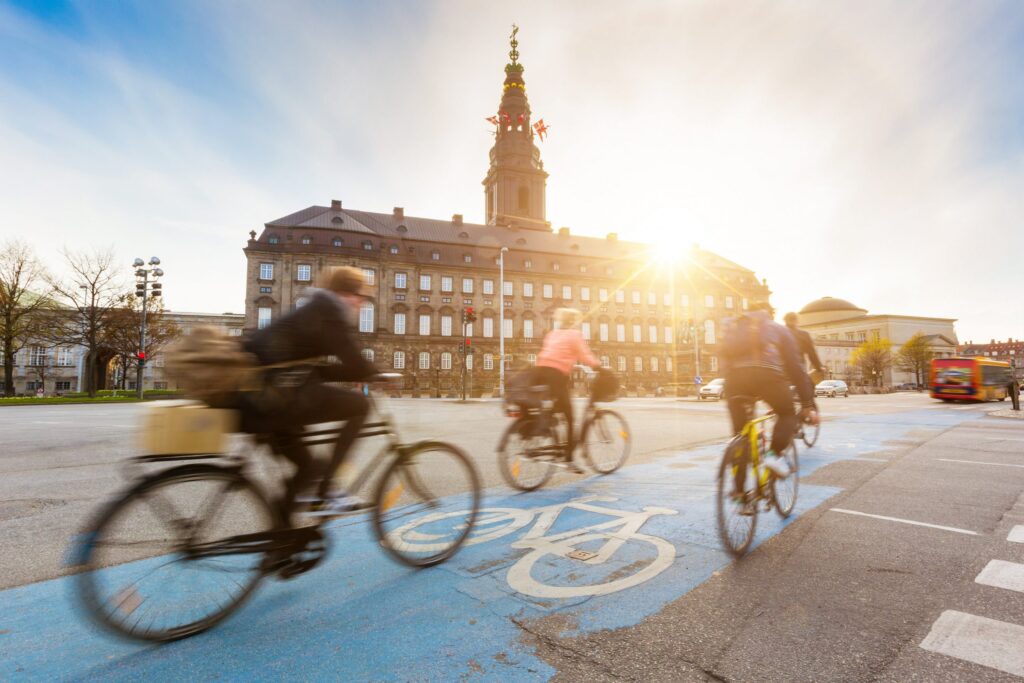 Eco-driving with GreenCatch
TNL and the City of Copenhagen are both participants in C-Mobile, the consortium that is implementing C-ITS solutions in various regions and cities. One example is the GreenCatch app which we developed for Copenhagen to create better flow and lower environmental impact (eco-driving). Users of the app are shown a recommended speed, which reduces waiting time at traffic lights. The app knows when the lights will go green and issues a recommended speed. If the user respects this speed, he or she will have green at the next traffic lights. GreenCatch is suitable for passenger vehicles, freight trucks, public transport and cyclists.
Green projects with Gate 21
Efforts to reduce carbon emissions are not limited to the city of Copenhagen. Companies, regional and municipal authorities and knowledge institutions in the surrounding region are working together in the Gate 21 partnership to create a greener society. TNL is carrying out various proof-of-concept projects for Gate 21. In one of these projects, existing traffic light systems are operated from MobiMaestro to improve flow and prevent stationary traffic. And we are planning another proof of concept for Gate 21 to find out whether it is possible to prioritize public transport buses at traffic light-controlled intersections in the city of Copenhagen. This will make public transport a more attractive alternative for cross-city traffic.
Intelligent street lighting
Copenhagen has carried out a pilot where street lighting was dimmed by half to save energy. At five intersections in Copenhagen, sensors could detect the arrival of pedestrians or cyclists, and then restored lighting to full power. TNL developed the required software for the pilot. The pilot was a success, but there are no current plans to expand it.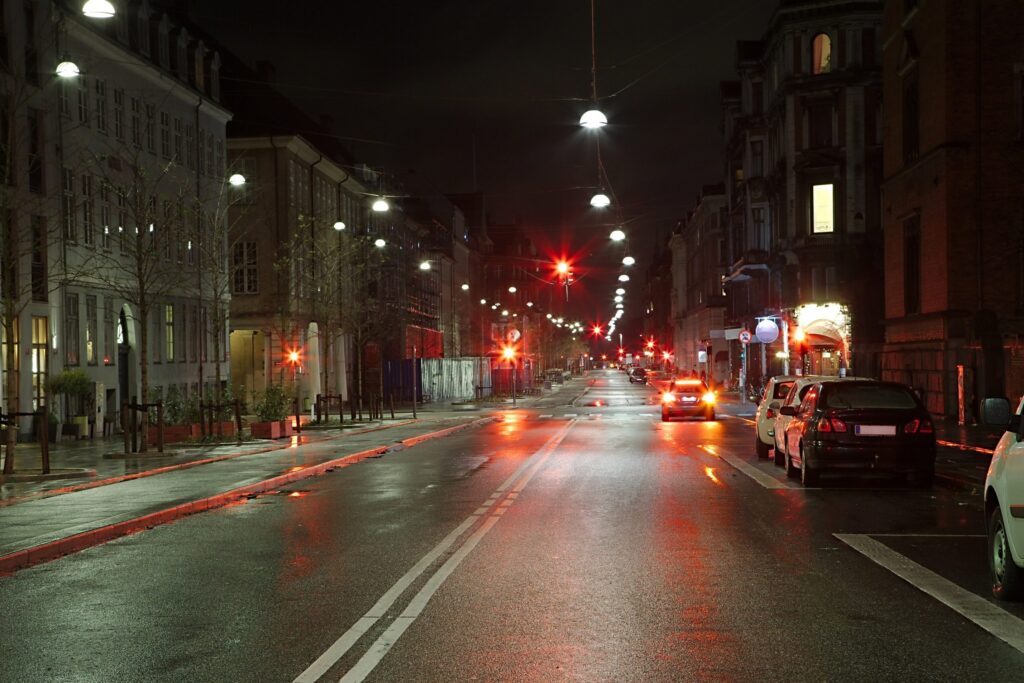 Interaction with residents
The implementation of the climate plan is on course. But its ultimate goals can only be realized if the residents and road users of the city participate actively, for instance by choosing the bike or public transport even more often and by using energy in a conscious way. Copenhagen offers everyone the tools and information required to make the city carbon neutral by 2025. This city is committed to clear communication and vibrant interaction with residents to ensure that the project truly becomes a joint effort.
Together with Danish partners
TNL has worked together on these projects with the City of Copenhagen and various Danish partners, including Hermes Traffic Intelligence, Jesper K Thomsen, COWI, V!gør, InfraTeam and ITS Teknik, coupling innovative force with local knowledge.
Related information
Your question answered right away?
We're here for you.