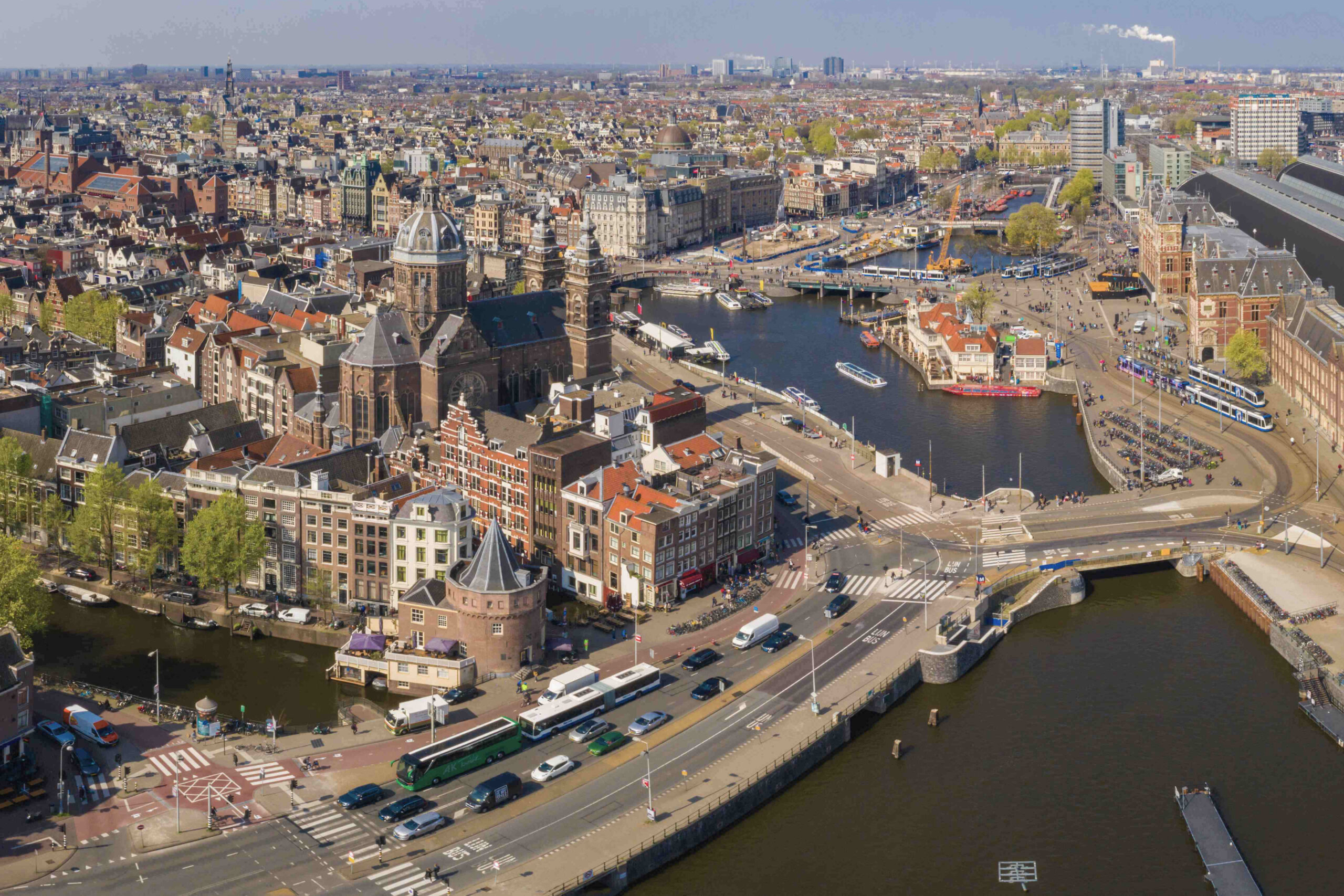 Our goal is to improve the flow and coordination of all modes of transportation. We achieve this goal by creating functioning technological solutions. We keep an open mind, use our extensive domain expertise and have a strong technological foundation. But above all, we like working together with you and any other parties that might be involved. Because traffic management is at its most effective when all aspects of the traffic network are taken into account and when we create solutions in collaboration with you, ranging from data acquisition to providing information to road users.
The multimodal network
Modern traffic management takes all modes of transport into consideration. This includes cars, as well as ships, bicycles and pedestrians. At TNL, we view traffic from an extensive network. Each branch is connected to other sections of the network. At the same time, each section of the network, each location, each intersection and the traffic that passes through there, deserves specific attention. Each location has its own characteristics. The interaction between specific locations, the entire traffic network and fluctuating traffic demand is where we work on developing our solutions. Perhaps MobiMaestro, the most widely used traffic management platform in the Netherlands, is the best example of this philosophy. With its open architecture and broad application, MobiMaestro can be perfectly adjusted to any specific location, with a wide overview of the entire traffic network and looking beyond road traffic.
Data and intelligence
The Netherlands has an international advantage when it comes to traffic management. We like to support our customers in order to further increase this advantage with new innovations. For example by using real-time traffic data that is generated by road users to optimize the flow with smart scenarios. Or by providing road users with real-time information and advice through their service providers focusing on better traffic management for all. We apply artificial intelligence for a better analysis of current patterns of movement and travel times within city centers. This is something we specifically also do for the benefit of bicycles and pedestrian traffic; groups that largely fall outside the scope of real-time data acquisition. Which innovation will optimize the traffic in your area?
Traffic management that works
Changes within mobility, new ideas and successful solutions are becoming part of our portfolio so that various parties can utilize them. That is the same manner in which the different modules in our traffic management platform MobiMaestro came to be. We greatly value innovations and new points of view, but the strength of our solutions for traffic management lies in the fact that they do what they are supposed to do! When you choose traffic management from TNL, you can count on one thing for sure: you will get a solution that works for you!
Related solutions and projects
Let's talk about your project
and find out how we can help you