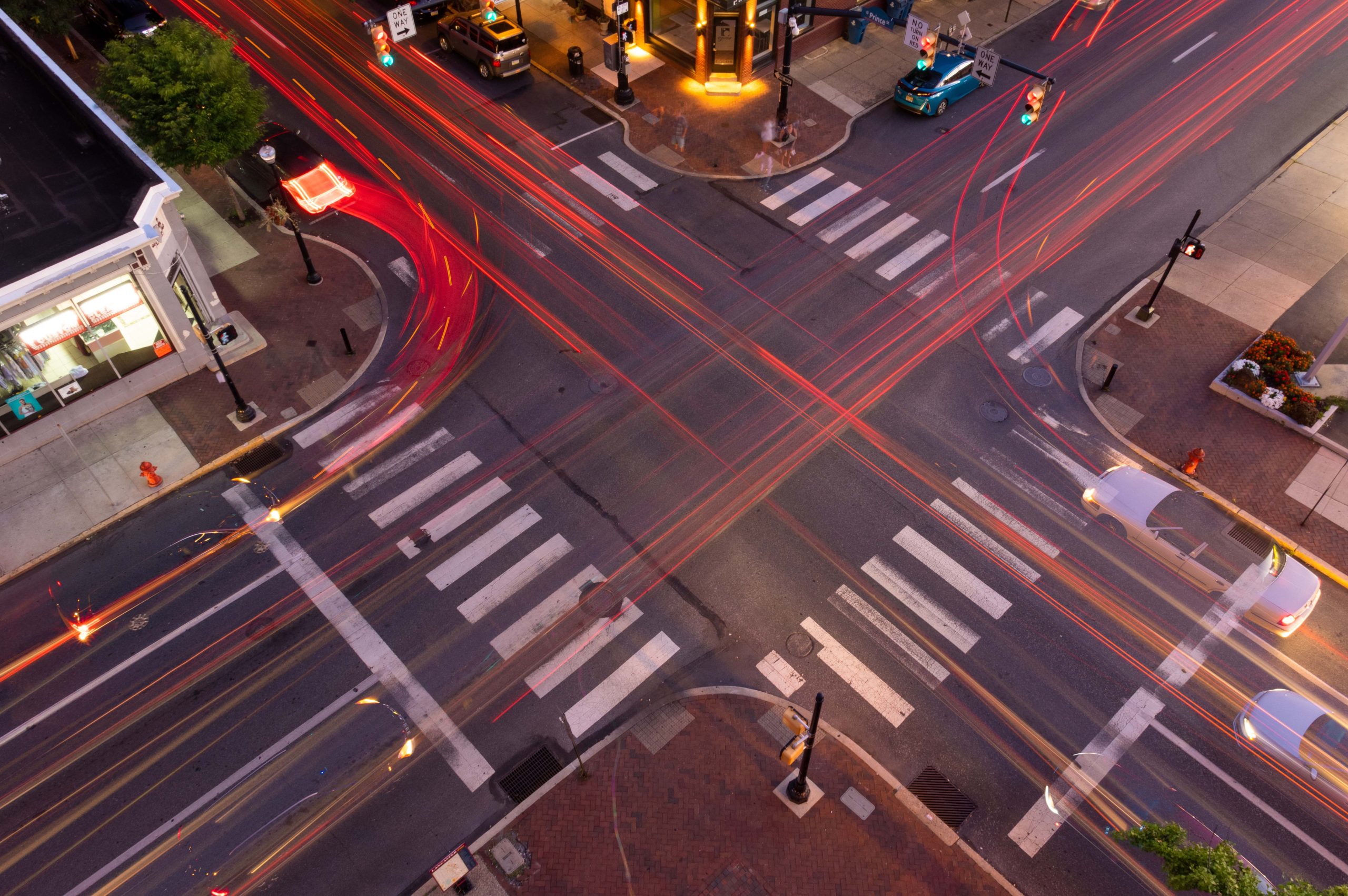 Dublin and Marysville, Ohio, Kick Off Large Traffic Flow Optimization Demonstration Projects
Press release, December 2022, San Jose, CA
The innovative cities of Marysville and Dublin in Ohio have selected TNL Mobility for a dual-headed traffic flow optimization project. Both cities recognize that dynamic traffic flow optimization will directly improve the experience of citizens, visitors, and businesses regarding well-being, safety, and climate. Marysville and Dublin are partnering with TNL to demonstrate the benefits of dynamic traffic flow optimization at a total of 44 intersections for two years, making this the largest project of its kind in the USA. With this prestigious project TNL, the traffic flow optimization market leader in Northern Europe, continues to invest in the USA.
Improvements for all traffic modes
The core functionality for the Ohio project is provided by MobiMaestro, TNL's world-leading mobility solution. MobiMaestro provides Marysville and Dublin with the instruments they need to dynamically implement and innovate policies and scenarios to optimize multi-mode traffic flow optimization. Both cities seek improvements (e.g., reduced red-light delays) for all traffic modes. As Dublin aspires to be the most connected city in the US, Dublin will focus on improving mobility by enhancing the safety and efficiency of pedestrian and vulnerable road user traffic within the City. At the same time, Marysville, with its slogan "Where the grass is greener," strives to create smoother traffic flows for freight and buses to deliver the greenest city in terms of transportation in the USA.
While controlling the operational flow of traffic, high-resolution data will be collected, which will drive actionable safety and climate responses. Dashboards will provide continuous intersection performance by traffic mode. They will also produce anonymous data about near-misses, violations like red-light running, excess speeding, and jaywalking, and data on greenhouse gas emissions/battery depletion. The cities can deploy scenarios for handling specific circumstances like school zones or adjustments in the infrastructure and can ensure that the desired effect of the investment is achieved in real-time.
Situated on US 33 northwest of Columbus, Ohio, "Dublin strives to provide the best quality of life and environment in which our residents and business can thrive. We seek to ally our proud traditions with the best innovations of the future. TNL's mobility solution could be a valuable tool to reduce delays at the intersections and make Dublin safer and cleaner," says Jean-Ellen Willis, Dublin's Director of Transportation & Mobility. Marc Dilsaver, Marysville Mobility & Construction Manager, adds: "Our motto is "Where the grass is greener," and with the TNL solution, we expect to reduce congestion and greenhouse gas emissions while making our Uptown district safer for pedestrians."

Read more about smart solutions
Your question answered right away?
We're here for you.