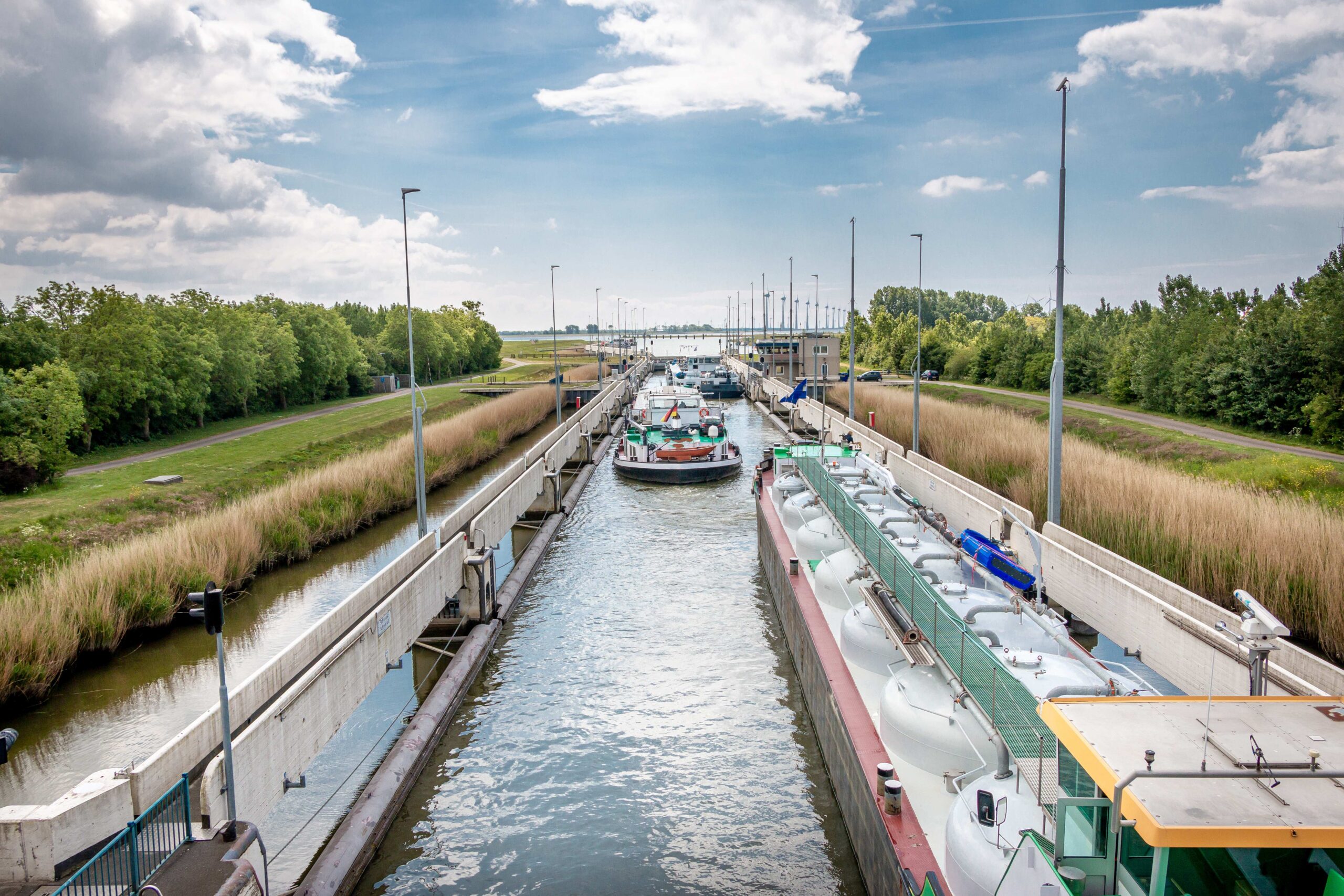 Rijkswaterstaat (the Dutch Directorate-General for Public Works and Water Management) is working on new ways to use modern technologies to improve the flow of traffic on Dutch waterways. The Trajectplanner, developed by TNL as part of the vessel tracking system IVS Next, is one of the applications that resulted from this. Skippers and object operators use the Trajectplanner to optimize the flow of vessels and the operation of locks.
Corridor-oriented operation and guidance
The Trajectplanner offers an up-to-date overview of the routes that vessels are following and plans the filling of lock chambers depending on traffic volume. The system makes a prognosis of the traffic situation on the waterways for the coming six hours, and does this every six minutes. The simulation model uses information provided by skippers, such as route and cargo details, the current position of vessels and a waterways model that includes objects (locks and bridges). Using this input, the Trajectplanner first checks whether the vessel is able to pass all the objects and whether there are any delays or disruptions on the route. Then the Trajectplanner simulates the voyage of this vessel, in conjunction with that of all other traffic.
Benefits for shipping companies
Skippers digitally submit their itineraries and then consult the prognosis to see if they will be able to travel according to schedule. If they see, for example, that they will be waiting for an hour before being locked through, they can decide to sail more slowly and thus save fuel, or alternatively to adapt the schedule.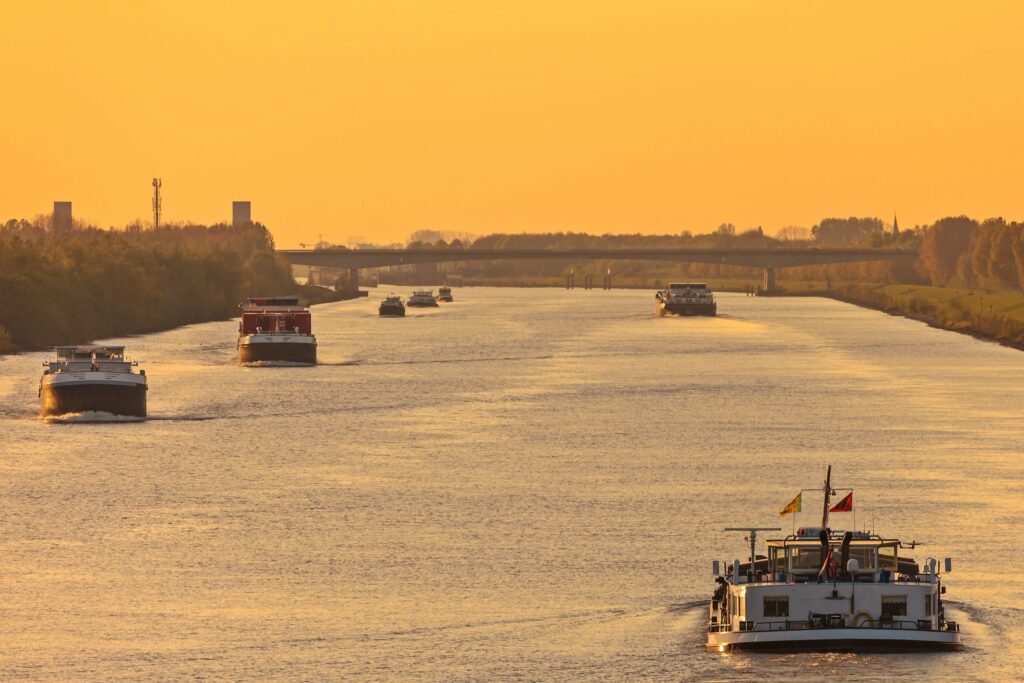 Customized decision support
The Trajectplanner supports the object operator by proposing specific lock plans. The object operator is free to accept and/or adjust these recommendations. The Trajectplanner then takes the object operator's decisions as its point of departure for the following calculation cycle. The object operator retains full responsibility for the lock plan.
Our many years of experience has given us a great deal of knowledge of how Rijkswaterstaat, commercial shipping and their respective systems work. The Trajectplanner is a fitting solution that is fully adjusted to the activities of both the market and Rijkswaterstaat.
Related information
Your question answered right away?
We're here for you.